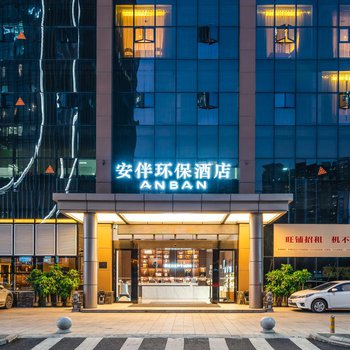 The Anban Eco Hotel was recently opened in 2019, making it a fantastic choice for those staying in Shenzhen.
With Shenzhen West Railway Station just 9km away and Bao'an International Airport only 24km away, transportation is very convenient. Just a short walk from Long Jing Metro Station, traveling to most city destinations is a breeze. With multiple attractions nearby including Qiaocheng Xinyuan Parking Lot, Jufengwan and Playa Maya Water Park, guests will find plenty to keep themselves occupied.
After a long day of sightseeing, guests can retire to the comfort of the hotel. Guests of this Shenzhen hotel can make use of the parking facilities.
If cleanliness is important to you, this hotel makes an excellent choice, as our guests consider this to be one of the cleanest hotels in the city. This hotel is the usual choice for a large number of business travelers.